PVC and Wood(Foamed) Door Borad Production Line
This production line has highly reliable high output long life the main electrical parts are imported equipmen products which is manufactured has the width:500-1000mm thickness:20-40mm smooth surface coating after the elegant appearance is the ideal decoration material





Introduction
The unit uses specially designed conical twin-screw extruder,DC-speed drag and imported temperature control instruments. It has the advantages of wide range of speed regulation, precise temperature control,convenient and reliable operation. The auxiliary machinery is formed by the vacuum shape-forming unit,drawing machine, cutting machine and material-carrying frame. The equipped large forced cooling system grantees the setting effects of the profile materials. Crawler-type drawing machine adopts the accurate gear motor and inventer which is characterized by fine structure, strong and stable drawing ability.etc. The cutting machine is featured by reliable and accurate working effects. The movable cart and special protective rubber layer are attached to the material-carrying frame, which contributes to the merits of no-wearing and easy operation. The auxilary unit is controlled by computer-controlled programmable system or other domestic famous controlled programmable system or other domestic famous controllers , which leads to the controlling reliablility and stability.
Features
This production line has highly reliable high output long life the main electrical parts are imported equipmen products which is manufactured has the width:500-1000mm thickness:20-40mm smooth surface coating after the elegant appearance is the ideal decoration material
Specification

Process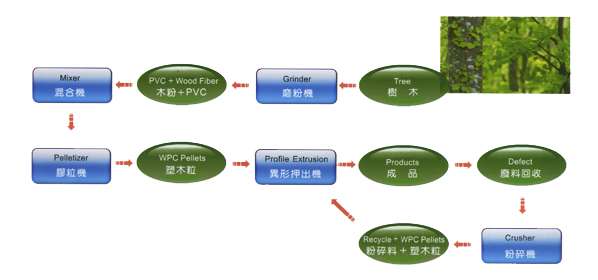 Products Features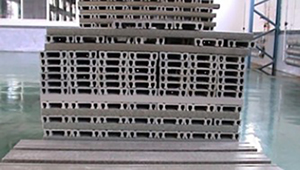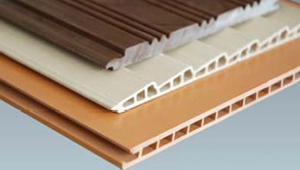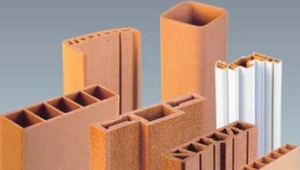 Wood-plastic foam board is mainly used in wall board, siding, decking boards, packaging and logistics with the combination of pallets, construction lumber, storage racks, also making decorative borders, fences, stair handrails and so on.
Inquire
*If you are interested in our products or have any questions, please welcome us to this inquiry. We will give you an answer within 24 hours.