EPE Foamed Sheet/Film Production Line
EPE Foamed Sheet/Film suitable for thermal bonding after processing,mainly for electronics, instruments,equipment ,furniture,ceramics,flooring,lining bags,life-saving equipment,roof insulation,water and electricity projects in areas such as the concrete insulation





Introduction
EPE Foamed Sheet/Film suitable for thermal bonding after processing,mainly for electronics, instruments,equipment ,furniture,ceramics,flooring,lining bags,life-saving equipment,roof insulation,water and electricity projects in areas such as the concrete insulation
Application
widely used in food,fruit,electronics,daily necessities, hardware products and toys,the packaging of a variety of products.
Features
The production line uses two aircraft tandem high foaming sheet production process
Specification

Process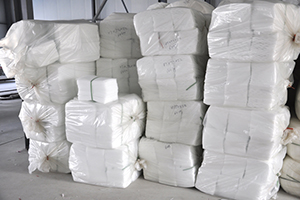 EPE foam sheetis a new packaging material, not only having good heat insulation and cushioning properties, and has pearl-like appearance and color. With a shockproof, sound insulation,thermal insulation, moisture, safety and hygiene, blister,etc.
Inquire
*If you are interested in our products or have any questions, please welcome us to this inquiry. We will give you an answer within 24 hours.